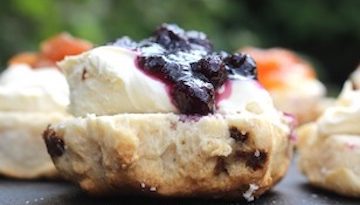 Cream Tea and Candles
This is for those of us ladies who like to lunch. Enjoy an afternoon of candle making with cream tea and homemade scones in the scenic Glen of Imaal studio. 
Learn the art of candle making and how to decorate candles for your own home or as gifts for friends and family.
2.00pm to 4.00pm on an afternoon of your choice.
€25.00 per person or €20.00 per person for parties of 4 or more people
We recently wanted to have a birthday party with a little difference for our daughter Erika when we came across Karens Candles. It turned out to be a great choice being entertaining and educational as well. Karen was great with the kids and creating their own candles was great fun and enjoyed by all from 9 year old Erika to Granny Carmel. Well worth the trip and will be doing again…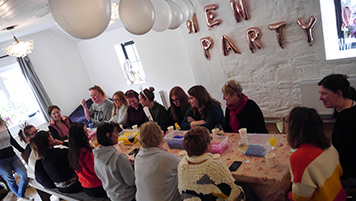 Nibbles and Wax evenings
Enjoy and evening of delicious nibbles with friends while learning the art of candle making.  Gather a party of friends or colleagues and come along for a relaxing night by the stove with a little light music and lots of Crafty Craic with wax and wicks.
Relax with nibbles of pizza and cheese board. Bring a refreshment of your choice and enjoy a very different night out. This evening is ideal for office night out or a get together with friends.
Nibble Night 8.00pm to 10.30pm
€25.00 per person
Great night with the girls, we will be back soon.